Chuwi Laptop 4K Screen 15.6" Intel Apollo Lake 8GB RAM
Who is the Prophet? Guess the Price of Chuwi LapBook Plus-4K Laptop to Win Prizes

Following Chuwi AreoBook--a small step for Chuwi, its first laptop with 4K resolution screen has been exposed too. Just as we are curious about the price of Chuwi LapBook Plus, an interactive campaign of"Price Guessing"is launched recently.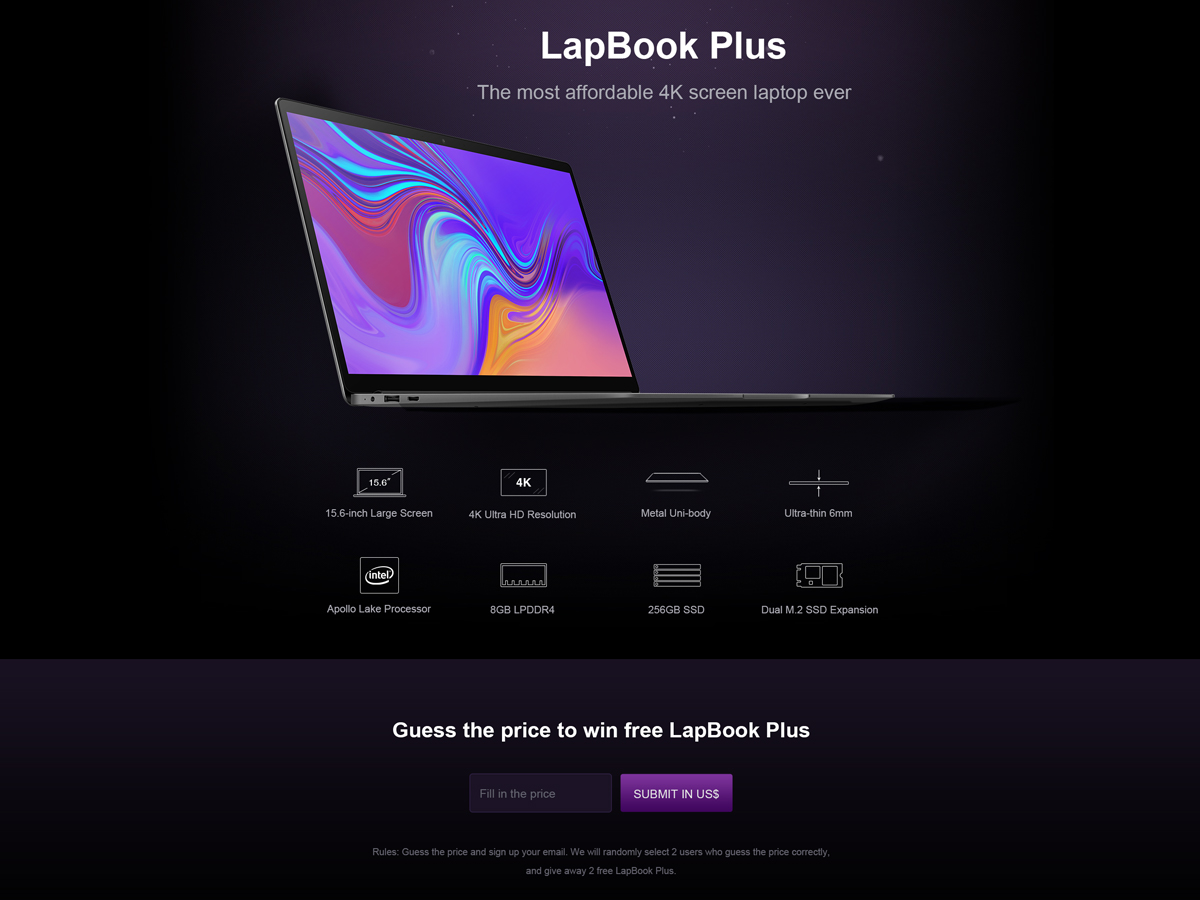 15.6-inch IPS screen, 3840*2160 resolution, 282 PPI
100% sRGB color gamut, 8Bit panel with 16.7 million colors, support HDR quality v
Apollo Lake quad-core four-thread processor, clocked at 2.0GHz v
HD Graphics 505, support 4K hard-decoding v
8GB LPDDR4 memory, 256GB SSD+M.2 SSD storage
Standard numeric backlit keyboard
Before 5th, July when Chuwi LapBook Plus is officially released, users can register their emails to participate in the campaign to win free prizes and two unis of Chuwi LapBook Plus will be given for free! To let users have a more comprehensive understanding of this unit, the specifications of Chuwi LapBook Plus are listed below.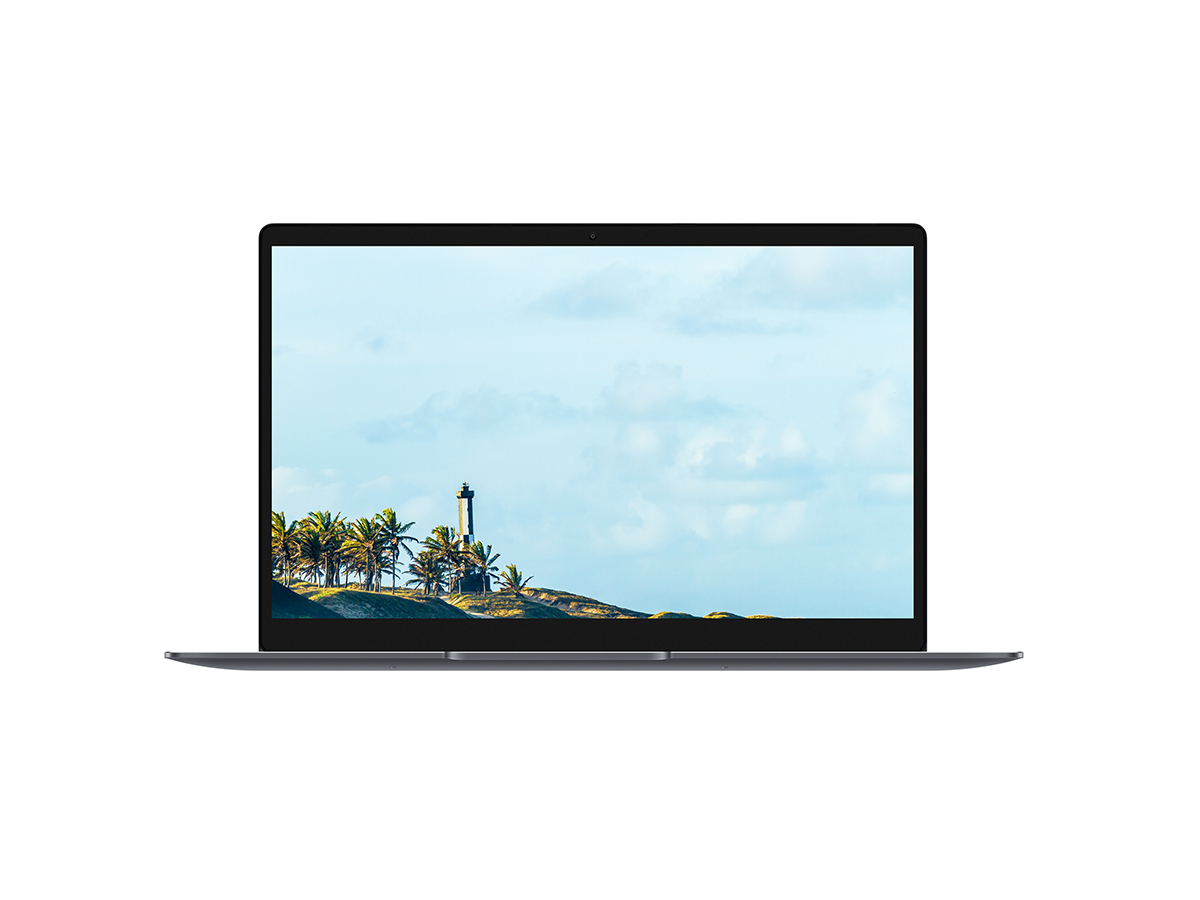 Expensive 15.6" 4K Screen
Chuwi LapBook Plus is equipped with a 15.6-inch 4K screen with 282 PPI , which is 4 times clearer than the 1080P screen. It also has 100% sRGB color gamut and HDR technology for color reproduction and image rendering. As a reference, we've also searched those 15.6-inch 4K models on Amazon, the price basically maintains at $1500-$2000 level.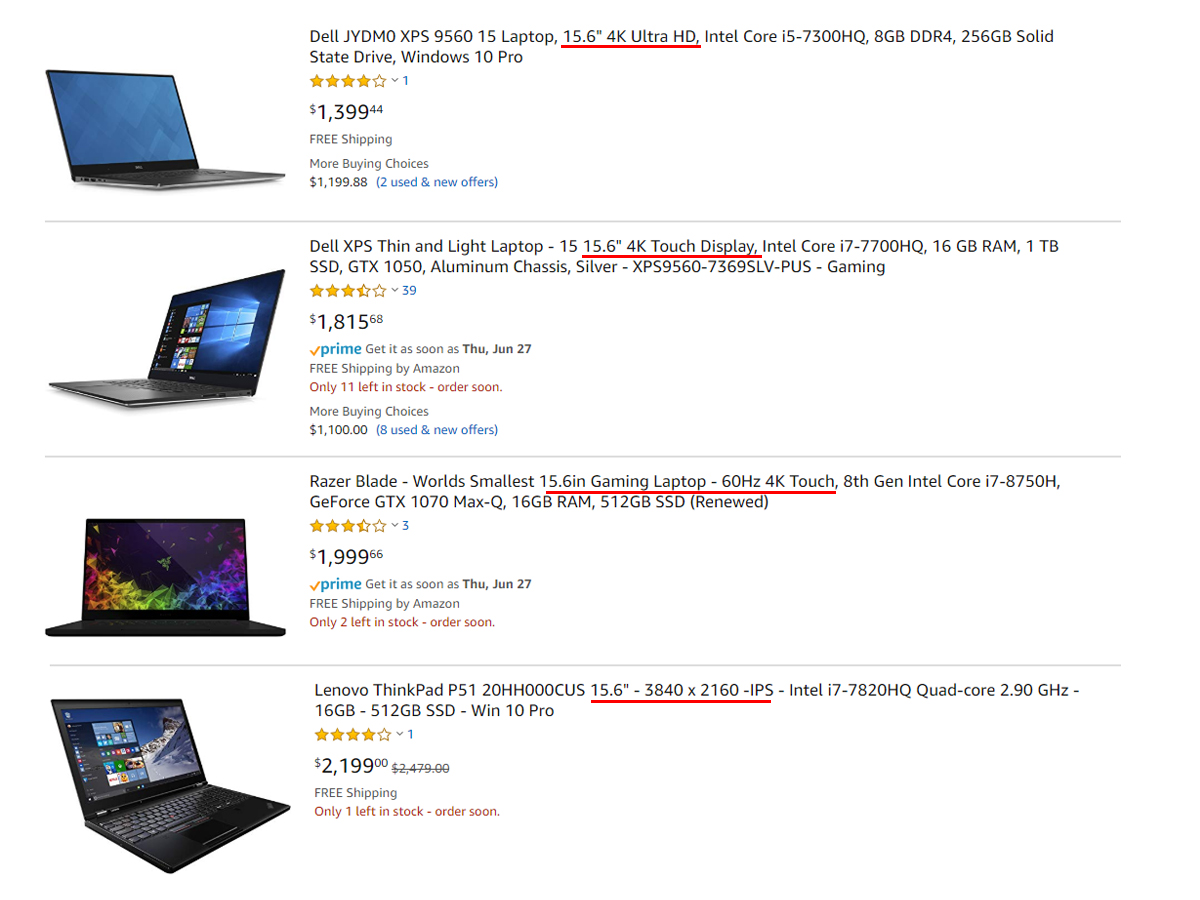 More Cost-effective CPU
Chuwi LapBook Plus packs a more cost-effective Intel® Apollo Lake processor, four-core four-threads with 2.0GHz turbo boost. This processor is mainly used in industrial fields such as NAS and small servers for its stable performance. The built-in HD Graphics 505 coming with 18 execution units clock up to 500MHz can easily decode 4K video and bring more than 2X faster performance than its previous generation.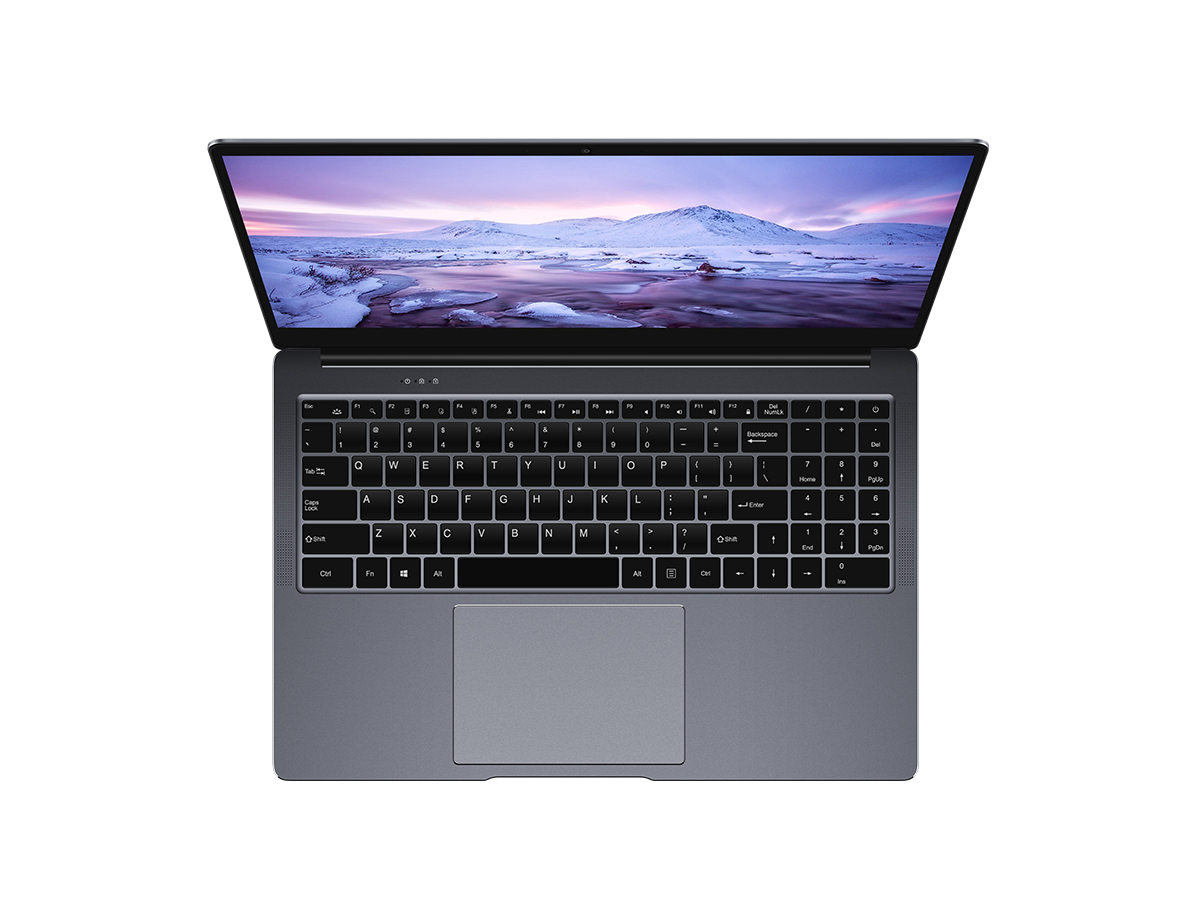 Unusual Dual SSD Combination
Chuwi LapBook Plus features dual SSD combination of 256GB SSD and M.2 SSD expansion slot, which can be upgraded to terabytes of storage space, fully covering the requirements for watching 4K videos.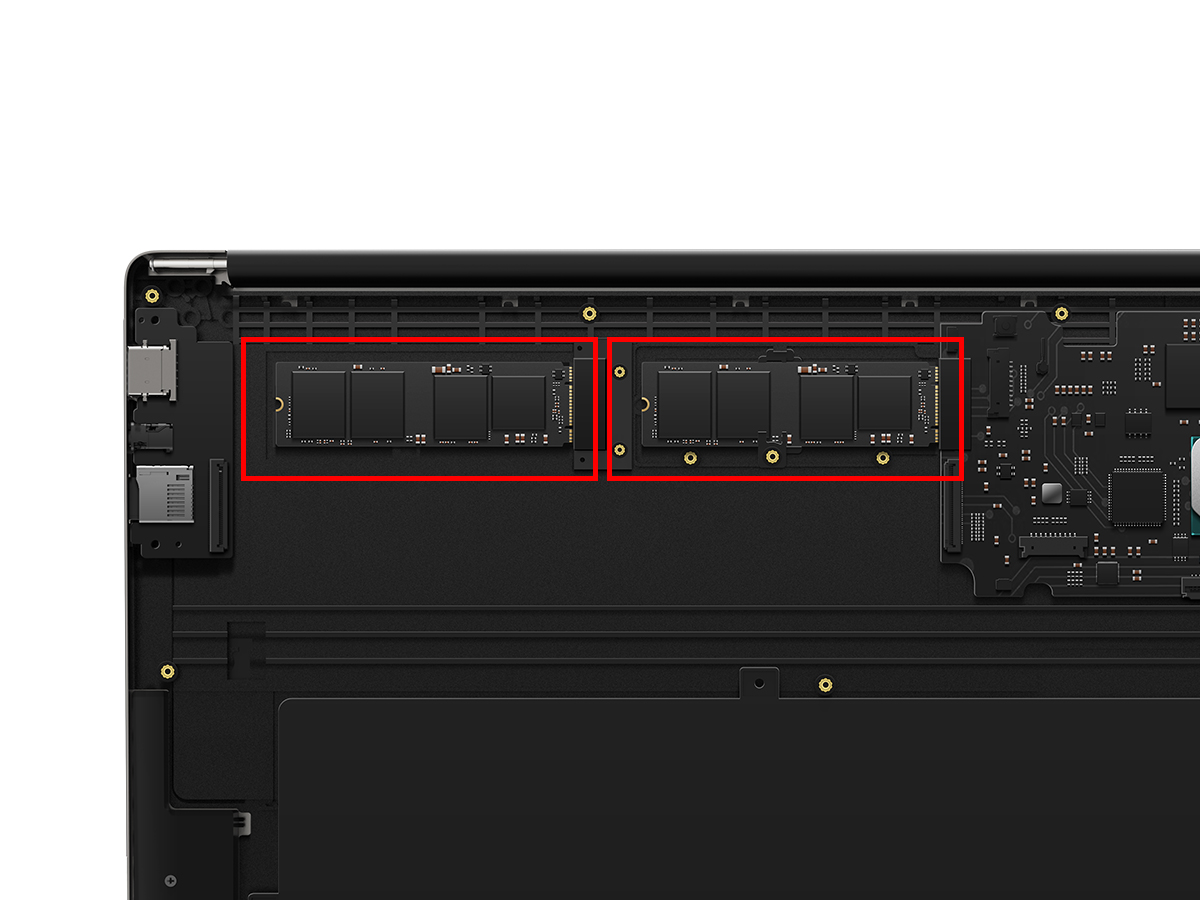 Judging from the cost on Chuwi LapBook Plus: top 4K screen, industrial-grade processor, dual SSD storage, plus metal uni-case, 8GB RAM and stereo speakers, it is expected to be sold at least $600.
However, since Chuwi is delicate to bringing affordable products to users, the price of Chuwi LapBook Plus many be around $600. Submit your guess to win the free prizes! https://promotion.chuwi.com/chuwi-lapbook-plus-price-19/