Press Releases
Chuwi has released a new product named CoreBook Pro recently. It has comprehensive hardware configurationand works for productivity. With HD 2K screen, 3:2 aspect ratio,and powerful performance, CoreBook Pro can make a good effect in office, learningand other scenarios. For now, the Corebook Pro is on sale as $499 on the official website. You can enjoy many discounts on Shopify in the first wave of sale from July 21 to July 27.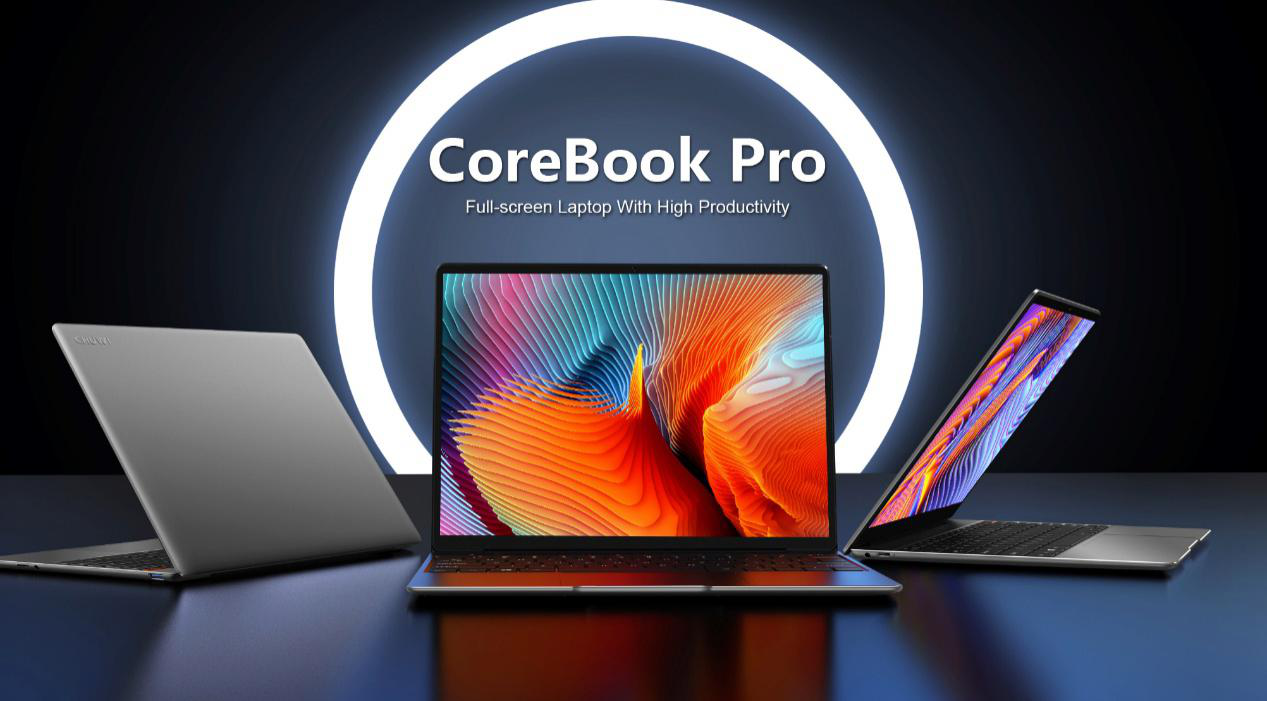 Promotions (07.21-07.27)
The $100 coupon for first customers
Entering Chuwi official websiteand attend in the subscription mailbox, you will receive an email contains a $100 coupon code to buy the CoreBook Pro.https://promotion.chuwi.com/corebook-pro/
You can get a high-quality computer bag if you the CoreBook Pro during the activity.
The consignment(DHL) is going to begin on July 28 when the activity ends. The product will send to you as soon as possible.

CoreBook Pro,Efficient productivity release
2K resolution, 3:2 aspect ratio
The screen adopts a 13-inch 2K resolution IPS panel with a full-screen design. The high screen-to-body ratio brings a shocking first impression,and the text display is delicateand clear which is suitable for long-term viewing.
The 3:2 aspect ratio, which is more suitable for productivity, can display more content than 16:9 screen under the same office documents, web browsing,and data viewing scenarios. There is no need to frequently turn pagesand slide the scroll wheel to complete workand study more efficiently.
The CoreBook Pro features the Intel Core i3 processor, iris 50GPU,8GB DDR4 memory,256GB high-speed SSD storage, can efficiently output in response to the officeand other scenes. Multi-task switching is smooth without waiting, which greatly improves use efficiency.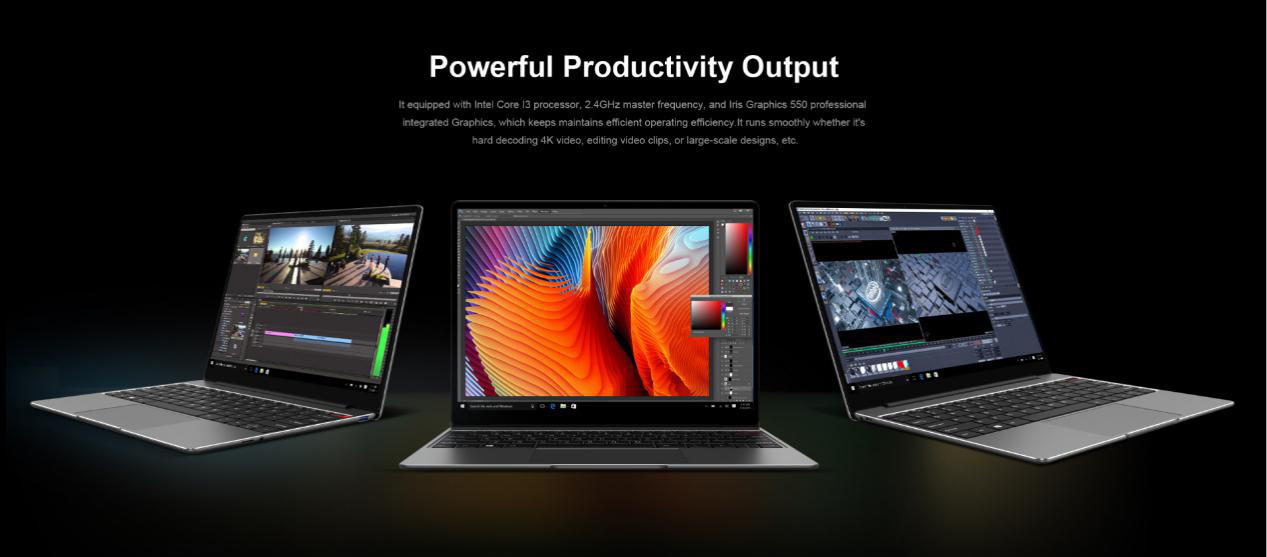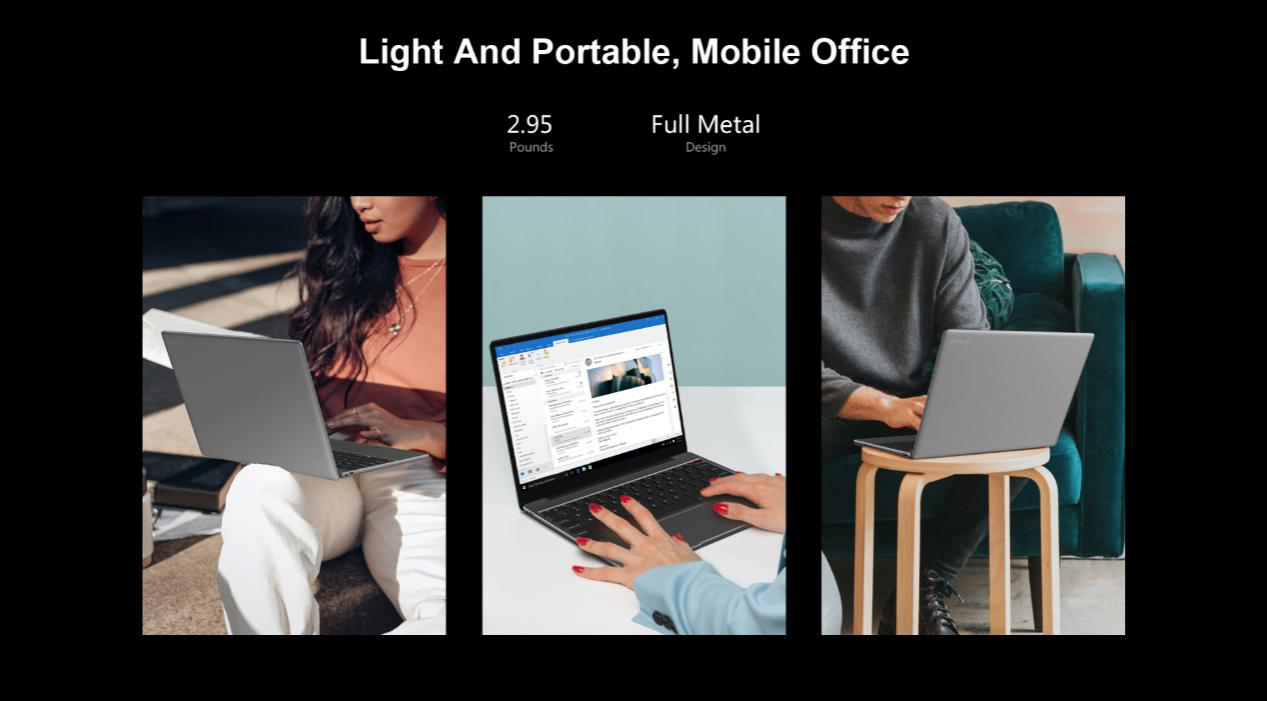 High-quality productivity notebook
CoreBook Pro has many advantages such as 3:2 aspect ratio, 2K resolution screen, high-speed SSD which are very suitable for officeand study. It is a laptop that can Improve efficiency in fact.
Chuwi will start the activity on July 21 in Shopify. CoreBook Pro will sale at $499.And the laptop will be sent to you in the first time on July 28. What are you waiting for!
More information of the productand activity, you can find it through the link below:
https://promotion.chuwi.com/corebook-pro/
Buy CoreBook Pro immediately:
https://store.chuwi.com/products/corebook-pro-13ips-intel-core-i3-8gb-ram-256gb-ssd-chuwi?variant=35192819548326