Press releases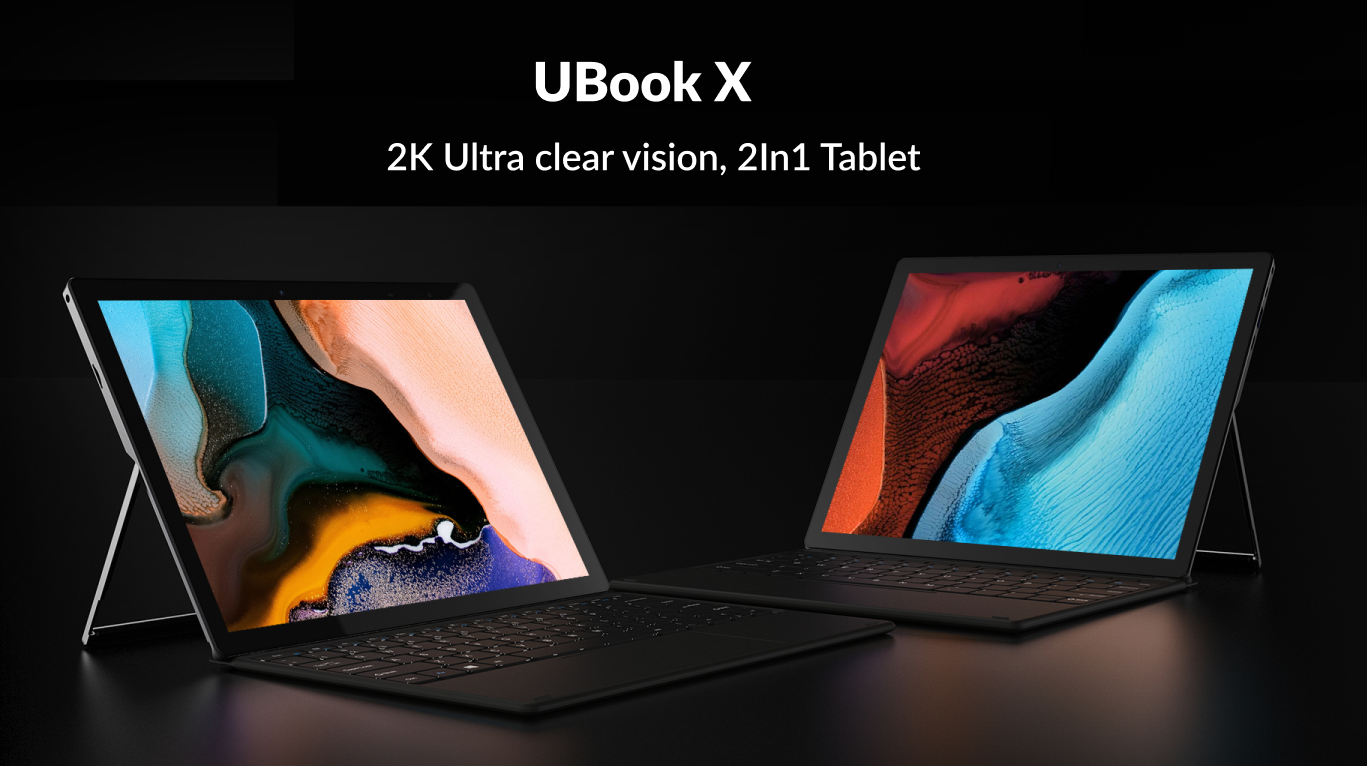 Recently, Chuwi will release a new 2in1 Tablet named UBook X. The UBook X not only keeps the excellent performance, portability, battery life,and classic U-shaped bracket but also changes the 16:9 aspect ratio to 3:2. And the screen is upgraded to 12inches 2K IPS screen.
For all time, laptopsand tablets are based on 16:9 aspect ratio. But after the launch of Microsoft Surface series products, the 3:2 redefines screen ratio. The reason why Microsoft so highly recommends this screen ratio is that 3:2 is actually close to the A4 standard paper ratio. You can carry it like a book. Using it in any scene looks not weird. Also, it is very useful for text applications such as taking notes, reading e-books,and processing documents. Besides that, you can have more wonderful visual experience when watching movies or visiting websites with the 3:2 aspect ratio screen.
2K Resolution | 3:2 Aspect Ratio | 4096 levels of pressure sensitivity
The front of UBook X is a 12 inches IPS touch screen. It has 2K(2160*1440) resolution to show the most delicate display for the pictureand text.
The screen adopts 3:2 aspect ratio designed as same as the Microsoft Surface series products. It has more vertical spaceand more content display area. It is not necessary to frequently turn pages or slide the mouse wheel when processing documents, which is designed to improve office productivityand efficiency.
And the screen supports touchand stylus as well. The highest level of pressure sensitivity can be 4096. It can bring you the smoothand precise experience when you note or draw.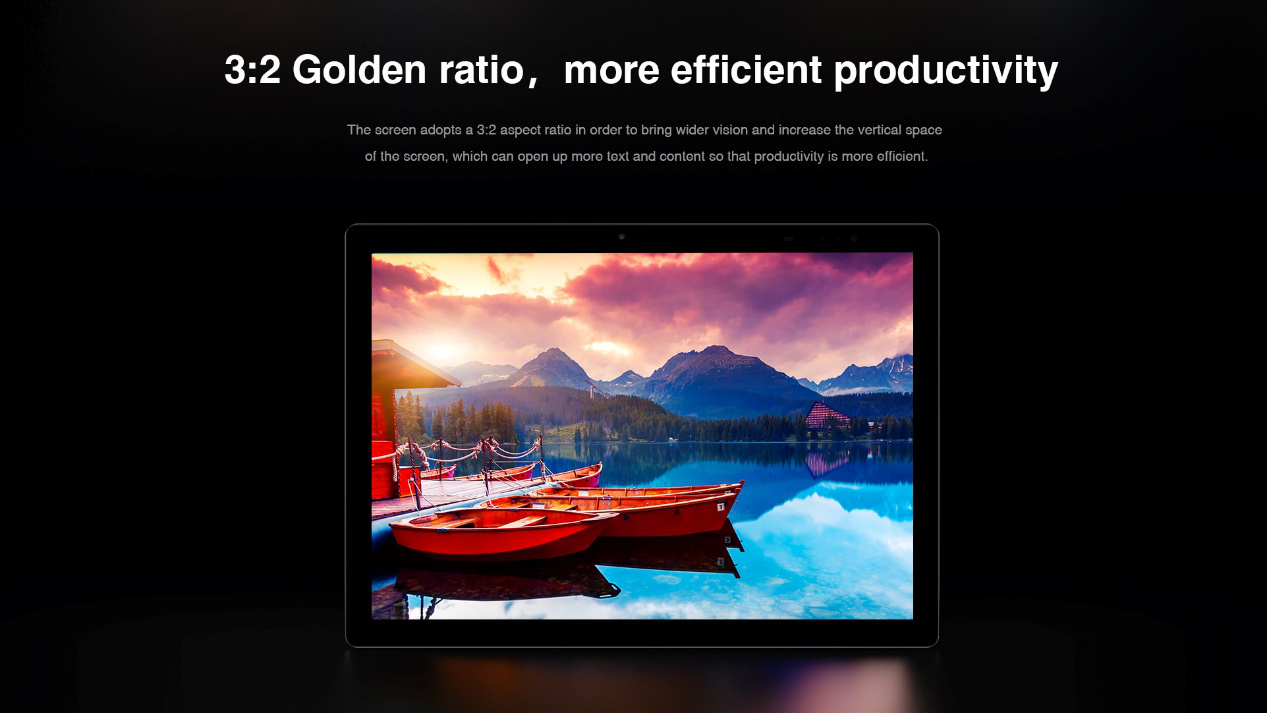 Different forms to the fit different scene
UBoox X is only 9mm thickand made up of lightweight aluminum-magnesium alloy. One of the most outstanding design is the infinitely adjustable U-shaped bracket, which you can change different anglesand forms according to the using scene.
Tablet form is convenient for visiting websiteand entertainment. Then adjust the U-shaped bracket to stand on the desk for watching movies. You can even connect the magnetic keyboard to the notebook mode to enable efficient content input.
UBook X can be used in any scene perfectlyand carried to any place because of its thinand light bodyand the U-shaped bracket.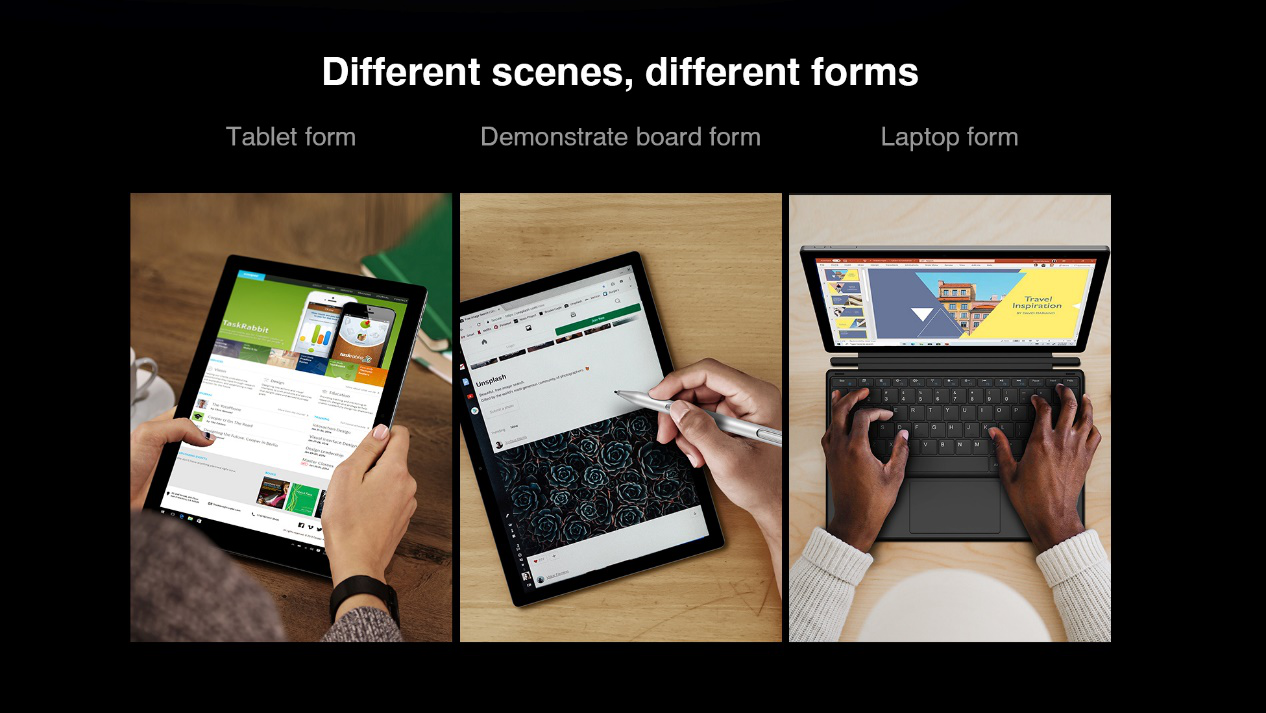 High-speed operation
The UBook X features Intel N4100 processor, 4 cores 4 threads, turbo frequency 2.4GHz. It can easily cope with the daily officeand entertainment needs. When showing efficient output performance as well as maintaining low power consumptionand improving battery life.
8GB LPDDR4 dual-channel memoryand 256GB SSD storage are suitable for daily use. With the base of Windows 10, the speed of multi-task backgroundand software response is so fast to improve the efficiency greatly.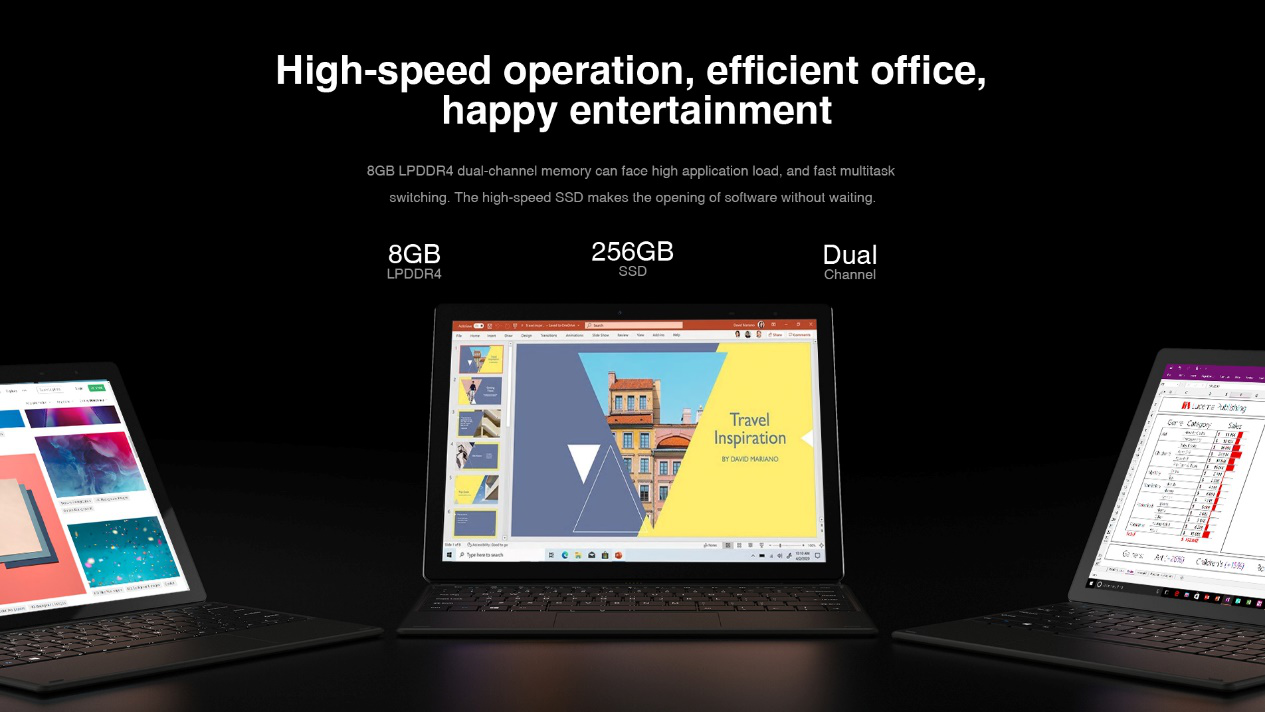 UBook X is an awesome choice for whom often works in varieties scene. No matter what outdoor office, home entertainment or classroom learning can be used as efficiently as possible. And other features like 2K resolution, 3:2 aspect ratio,and high-speed SSD are also practical. UBook X is an excellent balanced product among 2in1 tablets.
You can find more information about the UBook X by the link below.